Resume
Education
PGD in Computer Science
2012
Bangladesh Institute of Management (BIM)

Web development, Database administration, Programming.
BSc Engineering in Electronics & Telecommunication
2005
Daffodil International University

Electronics, Networking & Telecommunication.
BSc in Physics
2000
Shahjalal University of Science & Technology

Physics
Higher Secondary School Certificate
1999
Rajuk Uttara Model College

Science
Secondary School Certificate
1997
Civil Aviation High School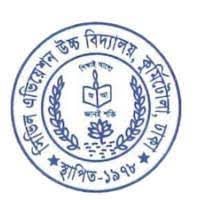 Science
Experience
Chief Operating Officer
Jan 2020 – Current
Al-Hiyal Automation Limited

Al-Hiyal Automation Limited (AHAL) is a unique development house and has been providing technical consultancy, stuffing, onsite and offsite or offshore development services and solutions.
Design and implement business strategies, plans and procedures
Set comprehensive goals for performance and growth
Establish policies that promote company culture and vision
Oversee daily operations of the company and the work of executives (IT, Marketing, Sales, Finance etc.)
Lead employees to encourage maximum performance and dedication
Evaluate performance by analyzing and interpreting data and metrics
Write and submit reports to the CEO in all matters of importance
Assist CEO in fundraising ventures
Manage relationships with partners/vendors
VENDORS & PARTNERS
Unilever Bangladesh Limited
Unilever Consumer Care Limited
Robi Axiata Limited
Asiatic Mindshare Limited
Wave Maker Limited
Padakhep Manabik Unnayan Kendra
CEO & Technical Team Lead
Jul 2016 – Dec 2019
Al-Hiyal Software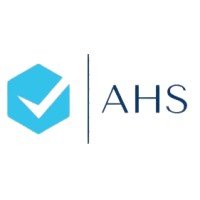 Al-Hiyal has been providing technology consulting, staffing, onsite & offsite or offshore development services and solutions that enable our clients to successfully meet their business objectives. Our large numbers of skilled people in IT domains have been helping our clients to manage their day-to-day IT operations efficiently; so that our clients can concentrate on their core business competencies. Here a few of our clients and the industries we have experience in:
Setting and Executing Organizational Strategy
Modeling and setting the company's culture.
Building and leading the senior executive team.
Allocating capital to the company's priorities.
Financial, Tax, Risk and Facilities Management.
Building the Senior Leadership Team
Making Capital Allocation Decisions
VENDORS & PARTNERS
Unilever Bangladesh Limited
Robi Axiata Limited
Asiatic Mindshare Limited
Wave Maker Limited
Havas Media Bangladesh Limited
Top Of Mind Limited
Sr. Software Engineer
Jan 2014 – Jun 2016
Al-Hiyal Software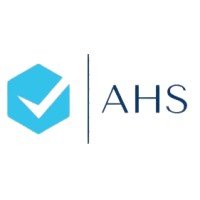 Managing and supporting multiple projects.
Capturing and analyzing the requirements and develop the system specifications
Managing and preparing project plan and activity network
Take the lead role to Analyze, Architect and Design databases and web based applications
Track and report the project status to various stakeholder, acting as a gateway through which work should be assigned to appropriate teams while ensuring that project scope is adequately defined
Designing databases and user interfaces, Engineering web and win development, all layers, from database to services to user interfaces
Providing technical solution
Responsible for revision of codes, output and documentation, quality aspects in code development
Analyzing existing systems
High level Communication Skill (Mail, verbal) is required.
Maintain regular scheduled and unscheduled communication and liaison with assigned clients
Software Engineer
Feb 2013 – Dec 2013
Al-Hiyal Software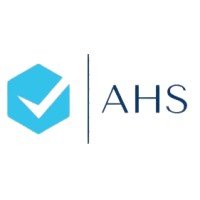 Develop new functionality on existing software products.
Clear understanding of OOP, design patterns & coding standards
Design and develop applications and databases as per the direction from seniors.
Writing complex SQL queries and objects.
Designing databases and user interfaces, Engineering web and win development, all layers, from database to services to user interfaces
Responsible for taking care of enhancement and fixing bugs reported by the users
Develop the systems according to the design
Executive IT
Jan 2010 – May 2012
A-Tex International Limited

IT related Equipment's requisition as well as handling them for regular basis for flawless performance.
Give purchase order to the vendors as well as follow up for the company as well as documentation of IT needs.
Maintain the Local Server (Windows based) . Also take care all sorts of IT related functions, 24 hours internet accessibility LAN/WAN maintenance for the company.
Keep updated the live windows software Axapta 3.0 (A Customized ERP software) for all employee of the office.
Monitoring and provide proper guideline for the Barcode sticker printing which totally run on online Avery Denison, A-POS Mercury and Toshiba Printer.
Sr. Hardware Engineer
Aug 2009 – Dec 2009
Ryans IT Limited

Lead the junior and mid level Engineer's.
Resolved the Critical Hardware related problem both Desktop and Notebook.
Resolved application queries and incidents.
Especially Corporate customer's Support over phone and physically.